VIDEOS AND PICS
CSPAN BOOK TV FEATURED CARLA KILLOUGH MCCLAFFERTY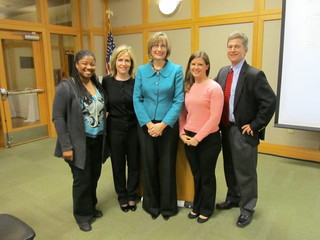 Thank you C-SPAN 2 for featuring me on Book TV!

Pictured here:
Tiffany Rocque, LCV Video Journalist, C-SPAN
Debbie Lamb, LCV Coordinating Producer, C-SPAN
Carla Killough McClafferty
Adrienne Hoar, LCV Video Journalist, C-SPAN
Mark Farkas, Executive Producer, C-SPAN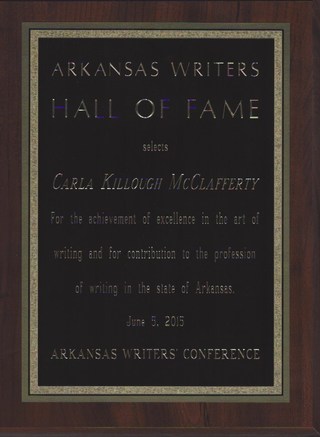 ON JUNE 5, I WAS INDUCTED INTO THE ARKANSAS WRITERS' HALL OF FAME!
TA DA . . .
Announcing THE NONFICTION MINUTE, an innovative way to use more nonfiction in the classroom!
Magnet Cove Schools, Magnet Cove, AR
VIDEO CONFERENCING WITH STUDENTS AND / OR TEACHERS

I am currently offering interactive author visits by video conference with schools across the nation. As a member of iNK Think Tank, I offer programs through the Center for Interactive Learning and Collaboration (CILC).

I can tailor an interactive video conference to fit the needs of your students and teachers.

www.cilc.org
NEW! I am offering Teacher Professional Development Workshops.
HOW TO USE NONFICTION BOOKS IN THE CLASSROOM TO SATISFY CCSS.
I give concrete examples of how to accomplish the goals of the Common Core State Standards by using a complex, literary nonfiction books in the classroom. This can be a one time session, half day or whole day workshop.